Ideal Protein Weight Loss at
Miller Spinal Health & Wellness Center
An Incredibly Healthy Way to Lose the Weight You Want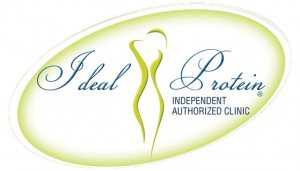 Ideal protein is a protein-based, medically derived weight loss diet plan. The goal is to limit the amount of carbohydrates you eat and provide you with the perfect protein. This way, you lose the fat you want and not muscle mass. Some modern diets cause you to lose muscle and fat, but ideal protein is designed so you only lose fat and keep your muscle, that's what sets it apart from the rest.
And, it honestly works. We have currently one dieter whose lost 197 pounds with the help of this protein replacement diet program. It's changed his life!" Dr. Miller
Intro Video
Phase 1
Ideal protein is physician supervised to ensure healthy weight loss and is medically derived and recommended by medical staff – medical doctors, PHDs, biochemists and nurse practitioners. So if we run into any questions (regarding medicine or your compatibility with the diet), they're there to help!
Ideal Protein will help maintain muscle mass and lose fat. It is made of protein isomers that help your body absorb protein more effectively with half the amount of calories. Again, this allows you to lose fat and maintain your muscle. There are no stimulants, no tablets and no medications to increase your metabolism so you lose fat. And, Ideal Protein allows your body to release fat as energy. We'll do a consultation before we begin to discuss your health goals and make sure that Ideal Protein is right for you. This way, you're in control of your weight loss.
To make it simple for you, we have protein products at Miller Spinal Health & Wellness Center in the form of breakfast bars, soups, chocolate drinks, puddings and even eggs. This delicious food will help you lose excess fat without the loss of muscle mass. Just stop in each week to pickup your food (protein powder, bars, etc) and follow the plan.
It is medically supervised so we ensure you're losing weight in a healthy way. When you pick up your food each week, we'll do a mini consultation and reflect on your food journal. We'll also analyze your weight, muscle mass, fat mass and your hydration level. So as you lose weight, we know that it's the fat you're losing and not muscle or getting dehydrated. We're here to support you along your journey and we're your biggest cheerleaders. Ideal Protein also has online support, online recipes and forums for you when you want.
Look Younger, Thinner and Feel Great
We see that the patients who come to us not only lose a tremendous amount of weight but also are losing weight in a healthy way. The first thing people comment on when they see our patients is that they "look much younger" and then notice they lost weight.
Short-Term. Because of your maintained muscle mass, you'll look healthy, toned up and your skin might even look better. It's a healthy way of lose the weight you've been wanting to.
Long-Term. By maintaining your muscle mass, your metabolism won't decrease. This way, you're better apt to be able to keep that weight off with your higher metabolism. Muscle helps you burn calories and long-term that will help you maintain a healthy weight. Overall, Ideal Protein is an incredibly healthy, safe program that is designed to help you achieve a healthy, stable weight.
Get Started Today
We want you to enjoy your life to the fullest, so stop worrying about your weight and let's make a change.
Contact us today to setup a time to meet with us so we can discuss how Ideal Protein can help you.
These statements have not been evaluated by the Food and Drug Administration. This product is not intended to diagnose, treat, cure, or prevent any disease.
---
Ideal Protein Marion, Herrin and Johnston City IL | (618) 997-8066