About Miller Spinal Health & Wellness Center
Helping The Community Feel It's Best Since 1998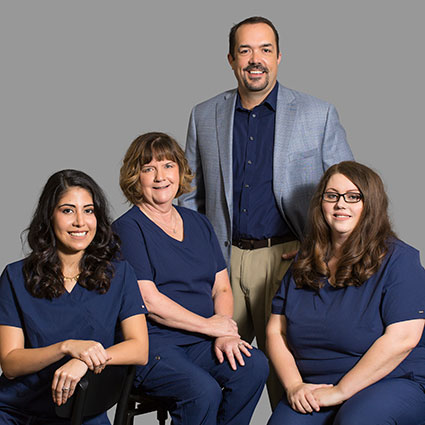 Dr. Miller has been practicing in Marion since 1998.
I love our patients from Marion, Herrin, Carterville, Goreville, Johnston City and those that come further. I'm simply here to help you, so just let me know how I can."
To Us, Your Goal is Our Goal
Want to feel better? Want more energy? Want your zest for life back?
Our care is not about our goal, it's about your health goals.
Chiropractic care has many benefits, relief care, corrective care and wellness care. "Your journey is up to you. We want to help you and we want you to feel better. The plan of care that we put together is designed to help achieve your goals."
Our Staff is Here to Help, Support and Educate You
Educating and supporting you is an integral part of our practice and the care we provide. This includes explaining the root cause of your problem and how to stop it from recurring. We also conduct regular Patient Education Workshops and seminars in the community for your benefit.
MEET THE TEAM
Nutritional Guidance to Get Your Weight and Energy Back on Track
Ready to shed those few pounds you can't seem to get ride of?
"We have a special program for you. I'm certified in Advanced Clinical Nutrition and provide nutritional guidance to help and support you." By giving your body the nutrition you need, you allow yourself to heal and function as you were intended to.
We even have a wellness coach to help guide and support you.
"I truly want to see you live your best life, and that's what I'm here! Contact us today so that I can help."
---
About Miller Spinal Health & Wellness Center | (618) 997-8066