Miller Spinal Health & Wellness Center Services
At Miller Spinal Health & Wellness Center, we provide a comprehensive array of health-promoting services in one location for your convenience. Before we can accept you as a chiropractic patient, we will check for any contraindications for care.
Chiropractic Care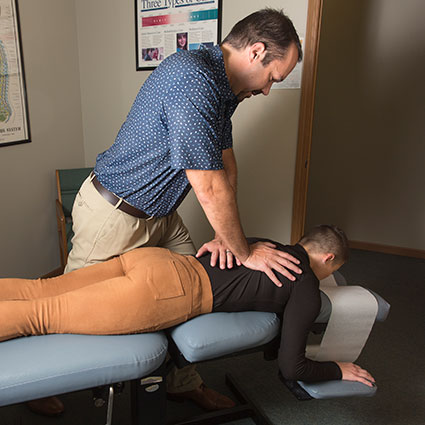 In addition to providing hands-on adjusting with the Diversified Technique, we also use Activator Methods®. This approach uses a handheld instrument to provide a light force adjustment. Many people prefer this technique, as there's no clicking or popping done. This method is ideal for seniors and children.
We can also adjust patients in a neutral plane without any twisting.
Cold Laser Therapy
This therapy uses low levels of light to reduce pain and inflammation, and accelerate healing.
Foot Levelers
As your feet are the foundation of your body, you want them to feel great. We design customized orthotics to address various foot conditions and provide support for your entire body.
Spinal Decompression
Spinal decompression gently stretches the spine, taking pressure off the discs and nerves. The cycles of decompression, over a series of visits, promote oxygen and nutrient-rich fluids to the inside of the discs.
Nutritional Supplementation
Dr. Miller has a certificate in Advanced Clinical Nutrition that allows him to combine supplementation and nutrition together in a way that gives your body what it needs.
Soft Tissue Mobilization
This technique uses a stainless steel instrument to effectively increase blood flow by breaking up muscle adhesions or chronic inflammation in injured soft tissues.
Manual Therapies
These include trigger point therapy, cupping and vibration therapy to promote healing.
Interferential Electro-Therapy
Using electric currents, this modality reduces swelling, relieves pain and more.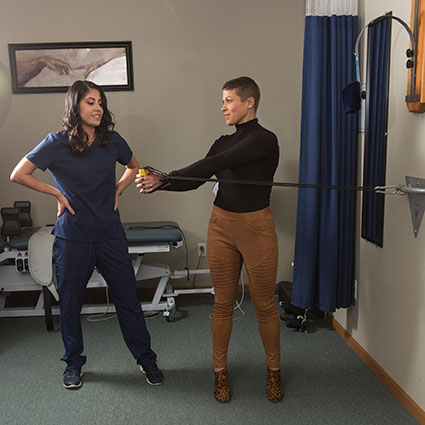 Therapeutic Exercises
We will provide customized therapeutic exercises to address your particular condition. These exercises can help prevent your problem from recurring.
Ultrasound
This therapy relieves pain, stimulates blood flow and accelerates the healing process.
Weight Loss
Can't seem to pare those stubborn pounds? Consider Ideal protein, a protein-based, medically derived weight loss diet plan. The goal is to limit the amount of carbohydrates you eat and provide you with the perfect protein.
Book an Appointment
Discover how our many services can help you get on the path to healing. Contact us today to schedule an appointment!
CONTACT US
---
Miller Spinal Health & Wellness Center Services | (618) 997-8066