Instrument Assisted Soft Tissue Mobilization (IASTM) at Miller Spinal Health & Wellness Center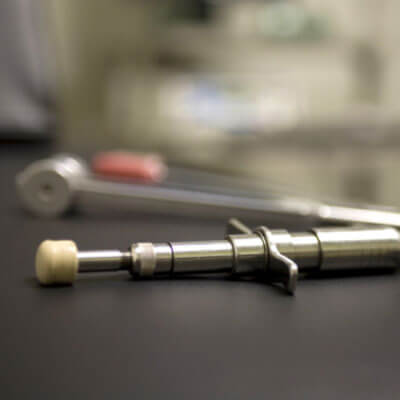 Instrument assisted soft tissue mobilization (IASTM) technique utilizes a stainless steel instrument to effectively increase blood flow by breaking up muscle adhesions or chronic inflammation in injured soft tissues. This technique is best utilized in conjunction with chiropractic manipulation. Its quick and effective method will target problematic areas to reduce pain, increase motion and mobility. IASTM treatment has shown to promote faster rehabilitation/recovery, reduce need for anti-inflammatory medication and aid in resolving chronic conditions.
It's important not to mistake IASTM as a massage. This treatment is not a relaxation massage. It is a clinical technique to address soft tissue components of spinal dysfunction. It helps to improve healing time and reduce the amount of time taken off from school or work.
NEW PATIENTS

Feel Better at Miller Spinal Health & Wellness Center
Book your appointment today with Marion chiropractor Dr. Brad Miller! We look forward to helping you achieve a healthier version of you.
---
Instrument Assisted Soft Tissue Mobilization (IASTM) Marion, Herrin and Johnston City IL | (618) 997-8066