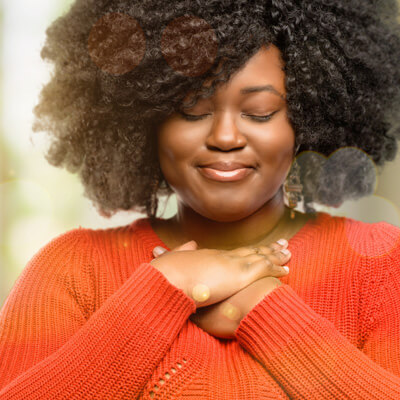 Miller Spinal Health & Wellness Center Reviews
What Our Marion Patients Say
At Miller Spinal Health & Wellness Center we love when patients share with us their feedback and comments after chiropractic care. Please read our patient testimonials below to see what other people have achieved through their tailored treatment plans with us.
Share your stories too! Click here to send us your feedback so that we can help to spread the word about the benefits of natural Miller Spinal Health & Wellness Center care.
For more information, or to schedule an appointment contact us today.
---
Best I ever had!
The best doctors visit I have ever had. A very thorough exam, I wasn't rushed into treatment, he took the time to explain everything and make a plan for my treatment. The staff is very professional and so friendly. I absolutely would recommend Dr. Miller to anyone who is looking to start chiropractic care.
-Amanda R.
Migraine Free
I was waking up with a migraine every morning and after my first visit/adjustment, I have actually woken up migraine free every day since my visit. I highly recommend Dr. Miller and his staff. They are very knowledgeable and friendly.
-Erick C.
Very Informative
You were highly recommended by friends and the experience was amazing . Very informative and all the staff is as helpful as can be. I can honestly say i will be using you practice to help me in my life.
-Donald B.
Ray of Sunshine!
Your office is friendly and well informed in all matters regarding billing and scheduling as well as in therapy. Then there's Dr. Brad a real ray of sunshine whose skill helps me function so much better. Thanks to all. Keep up the good work!
-Myra H.
Friendly!
I have been going to Dr. Miller for about 7 years. I have a bad back and his adjustments keep me out of a lot of pain. I would highly recommend him to help your problems no matter what they are. Dr. Miller and his staff are some of the most friendly people I have ever met.
– Sandi D.
Hope is a Beautiful Thing!
I was diagnosed with fibromyalgia 5 years ago. I learned about a specific treatment only provided by specialty trained chiropractors and drove 3 hours to see Dr. Miller. I left the first visit Pain Free. Before meeting Dr. Miller, I had lost hope that I would ever be able to truly enjoy life again. I am overjoyed to have found him. Hope is a BEAUTIFUL thing!
-Jerri H.
Help with Mobility!
Dr. Miller has been able to help me with my mobility issues and I look forward to on-going treatment each week to help me feel better overall. Dr. Miller and the staff are extremely friendly and make me feel welcome each time I visit.
– Sherry D.
Living a Pain Free Life
I would like to thank Dr. Miller and his team for their knowledge and concern for our health and happiness in our lives! We are on the road to a pain free life without medication or surgery! We will encourage our friends and family to do the same! God Bless!
-Tammy M.
Top of the Line Care!
Thank you for seeing my grandson on such short notice, and for making us feel so welcome. We are from out of town and he was in such pain and you took him in and treated him with such great care. The staff was top of the line in all categories. You made our grandson's weekend much more enjoyable. Thank you all!
– Trenton S.
---
Miller Spinal Health & Wellness Center Reviews | (618) 997-8066